Excellerator program exceeds $500K lifetime investment in economic development
May 24, 2023
Entergy MS Newsroom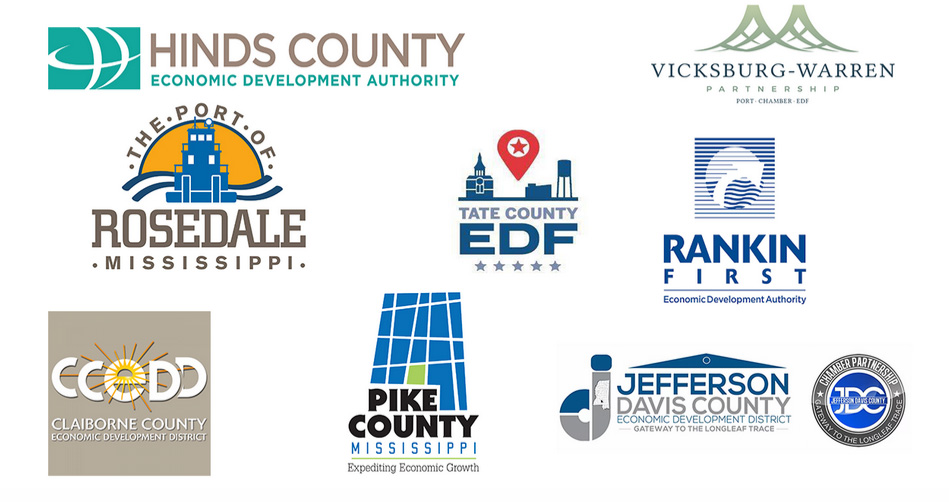 Entergy Mississippi is awarding eight economic development organizations with grants that will help boost their marketing, strategic planning, and site readiness goals through the Excellerator Competitive Communities program.
The program, now in its seventh year, helps county economic development organizations within Entergy's service area draw in companies looking to expand or locate new facilities in their communities. This year, the power company is awarding $60,000 in grants, bringing the program's lifetime contribution to $539,000 across 20 counties.
"This grant program allows Entergy to contribute to our communities and enhance their competitive advantage," said Ed Gardner, Entergy Mississippi director of business and economic development. "Our economic development team works with communities year-round to help prepare them for growth, and this program provides actual resources to help them attract new or expanding businesses."
The 2023 grantees will use the funds to support online marketing, visual content production, strategic-planning, and site readiness assessments to attract industrial growth. This year's grant recipients are:
Marketing:
Claiborne County Economic Development District
Jefferson Davis County Economic Development District
Pike County economic Development District
Rankin First Economic Development Authority
Port of Rosedale
Vicksburg-Warren Partnership
Strategic planning:
Hinds County Economic Development Authority
Qualified site grants
Tate County Economic Development Foundation
"The success of a community is dependent on the health of its economic development organization, and we're excited to see these communities grow as a result of the projects we're supporting," said Gardner. "We're proud that throughout our 100-year history, we've helped advance economic development, starting with our Helping Hands Initiative—the state's oldest private economic development program—and continuing with the Excellerator Competitive Communities program."
Learn more about Entergy Mississippi's economic development efforts at www.goentergy.com/our-region/mississippi/.
About Entergy Mississippi
Entergy Mississippi, LLC provides electricity to approximately 461,000 customers in 45 counties. Entergy Mississippi is a subsidiary of Entergy Corporation, a Fortune 500 electric company. Entergy powers life for 3 million customers through our operating companies in Arkansas, Louisiana, Mississippi and Texas. We're investing in the reliability and resilience of the energy system while helping our region transition to cleaner, more efficient energy solutions. With roots in our communities for more than 100 years, Entergy is a nationally recognized leader in sustainability and corporate citizenship. Since 2018, we have delivered more than $100 million in economic benefits each year to local communities through philanthropy, volunteerism and advocacy. Entergy is headquartered in New Orleans, Louisiana, and has approximately 12,000 employees. For the latest news from Entergy, visit the Newsroom.