Born for Business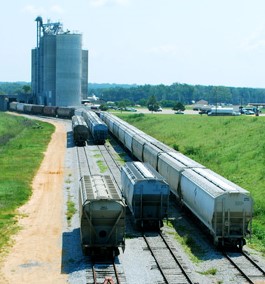 Pike County communities were born for commerce, when the railroad first laid tracks through the area in the mid-1800s. We continue to evolve, maximizing our locational advantage to the Gulf Coast, to the TMS Play, and to our other highly sought-after natural resources, such as white pine timber.
Named for the explorer Zebulon Pike of Pike's Peak fame, this is a county that has always reached for success. Pike County fosters vibrant business and community life, thriving civic partnerships, excellent K-12 schools and a progressive community college. A visit to Pike County will confirm our rich Southern heritage that includes a strong work ethic. Our success comes from a can-do attitude, intensive and visionary training and a goal to grow and provide for the health of our businesses and neighborhoods. Today, Pike potential is limitless - our resources are plentiful and our people are excited and willing to grow.
Pike County was born because of its strategic location and, once again, it's in the epicenter of exciting industry announcements.
Regional Connectivity
The Southwest Mississippi Partnership (SWMP), a regional economic development organization, was formed in the early 90's and unites the efforts of 11 counties in Southwest Mississippi. We're here for the long haul and work closely with our existing industries on their expansion projects and offer assistance to site selectors or companies considering a new location.